We're hosting a Potluck Brunch with a do good twist
Bring your favorite brunch dish to share and help us assemble brown bag lunches for SHIP (Summit Helping Its People) in Summit.  SHIP provides over 15,000 meals to at risk and homeless people in Morris County. With our combined lunch making expertise, this should be a piece of cake (or quiche) for us.
Join us on Thursday (why should Sunday get all the fun?) October 20, 10am-12pm at the Community Church of Mountain Lakes– 48 Briarcliff Road.
Visit our Sign up Genius to let us know what you will bring and we will see you there!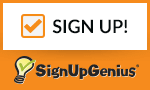 Questions? Contact Programs Chair – Nancy Scherger